If you are putting together a special celebration and struggling with organising the food, come and speak to us at Hog Roast Twickenham. Our experienced team can put together a feast that will impress you and your guests. We will take all of the strain out of planning the food for your special event. Here at Hog Roast Twickenham, we offer the ideal combination of perfectly cooked pork, along with a multitude of modern menu items that are freshly prepared onsite. What is included on your menu is entirely up to you and we will make sure every part of it is just how you want it.
It doesn't matter the style of your event, formality, or number of guests attending – we will ensure that we match your criteria with a fantastic bespoke Hog Roast. The last decade has given us experience of all ranges of events, there's nothing we can't achieve and no location we can't make it too!
If you're bored of attending parties where the same bland food is always served then Hog Roast Twickenham is perfect for you! Swap those cold sausage rolls and soggy tuna sandwiches for a hot succulent hog roast roll with juicy stuffing, crispy crackling and your favourite sauce to top it all off.
Hog Roast Catering for all Events and Parties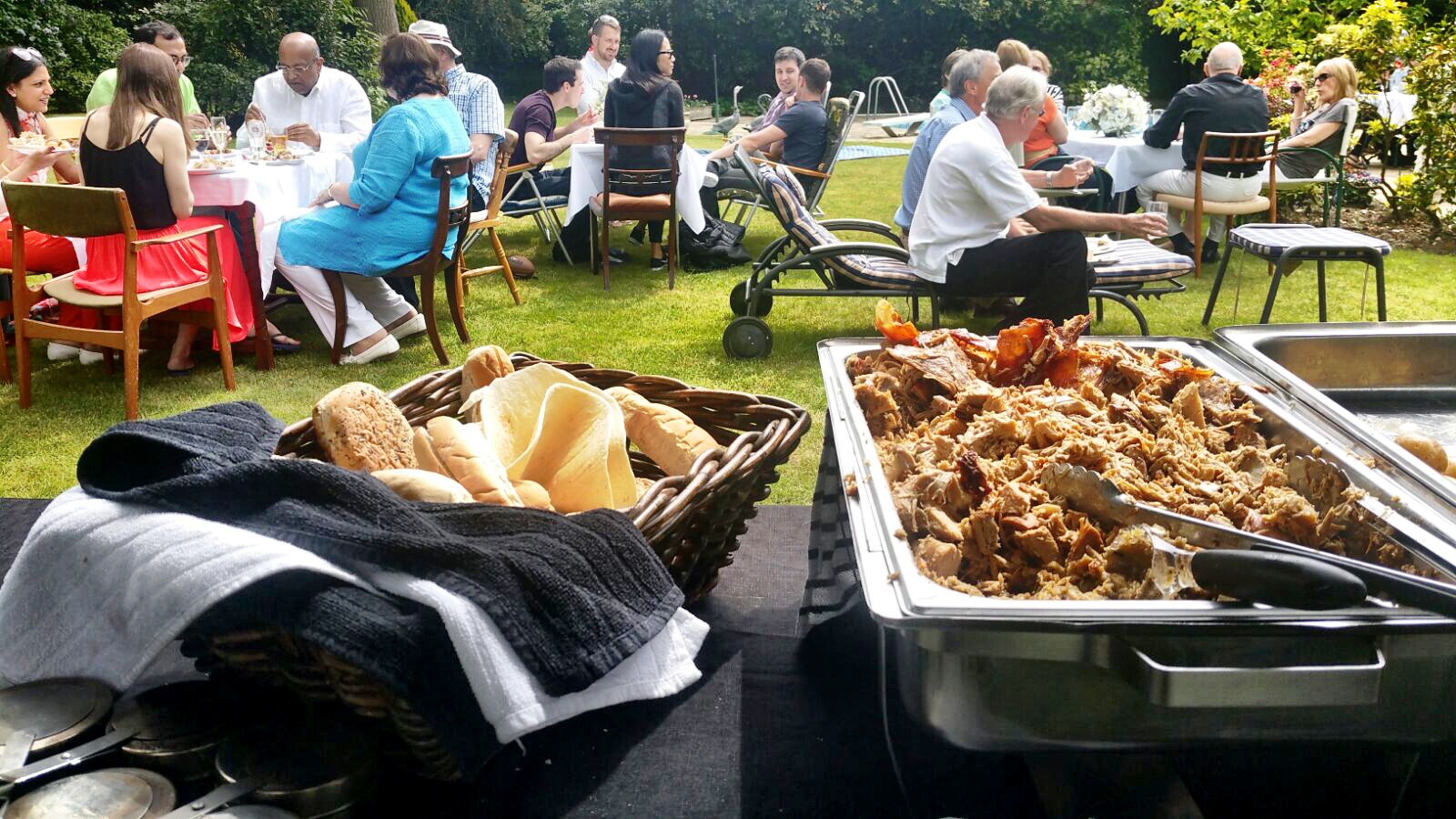 When you hire the Hog Roast Twickenham team, you are hiring professional chefs with years of experience catering for parties and special events. As well as providing succulent, tasty roasted meats for your event, we can also provide a range of party platters.
Not only are you letting the chefs take care of the catering but you are also letting go of a significant amount of stress that comes with arranging the catering. You can be assured that we will provide a faultless service, and of course an unforgettable meal for your guests. Best of all, we take all the rubbish away with us too. Leaving you with nothing to worry about and free to enjoy the celebrations.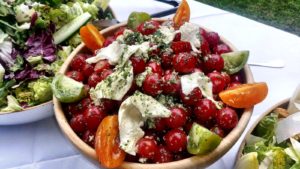 Our menus begin at a simple hog roast, made by professional machines all the way to a formal sit down meal. We cater for any type of event, whether it be a wedding, christening, child's birthday or even a small family gathering. Our reliability and positivity does not go unnoticed.
Our passion is for Hog Roasting and creating memories that won't be forgotten in a long time. We put 100% effort and dedication into all our events and our customers notice that which is why they come back to us time and time again. Once you've experienced your first Hog Roast Twickenham event you won't ever need to look for another catering option.
Hog Roast Machines for Hire in Twickenham
Proud to offer services for everyone, this is where our Hog Roast Twickenham Machine Hire comes in! Giving you the freedom to cook a succulent hog roast yourself and mot importantly WOW your guests. With a drop off and collection from our Chef you don't even need to worry about transport.
A hog roast is a very good way to feed a large group of event attendees or partygoers. Contact us and hire us to provide fantastic food for your corporate event or private party.