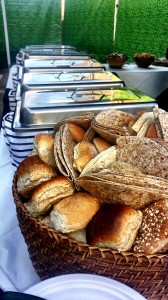 For the past 25 years, we have been providing superior quality hog roasts at events all over Twickenham, and we are just as passionate about the fine art of hog roast cooking today, as we were when we first started out. Over the years, our team has expanded, and our approach has evolved in order to provide the people of Twickenham with an unforgettable dining experience that keeps our clients coming back for more. All of our staff are incredibly good at what they do, from our skilled caterers, to our knowledgeable and enthusiastic customer service team. We take all of your requirements into account, not only with the food we provide, but also the standard of service we offer.
Catering For Any Taste Bud Or Requirement
Our superior-quality slow roasted pork may be our pride and joy, but as good as it is, we do not limit ourselves to offering only this. We recognise the importance of providing interesting and varied menus that appeal to different tastes and can be enjoyed by everyone, regardless of your dietary requirements or food preferences.
The great thing about our roasting machines, is that they are not just designed to cook pork to perfection, they are just as adept at cooking any other joint of meat as well. Our slow roasted whole organic chicken, spring lamb and sirloin of beef are becoming increasingly popular and depending on your preferences, each one is prepared with all of their traditional accompaniments.
You can even enjoy our catering services if you don't eat meat at all-we also have an extensive range of vegetarian options, all of which are prepared with just as much attention to detail as our meat options, and everything we provide is prepared with fresh, locally-sourced ingredients.
Whatever the occasion, we never just go through the motions, and we always strive to provide a service that is as special and unique as your event. Our seamless process alongside our delicious food is exactly what our customers love about us and why we have so many repeat bookings.
Hog Roast Catering Methods
We are just as flexible when it comes to our catering methods and our ability to produce amazing results in any environment. The Hog Roast Twickenham team thrive on the challenge of adapting our menus and service on a daily basis.
One day we could be crafting our individually handmade canapes for a company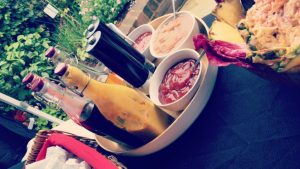 conference, another day we could be providing an informal hog roast buffet for a large crowd at an outdoor event or have waiting staff serving one of our 3 course wedding meals at a formal reception.
Whilst every event is different, the quality of our food and service will always be to a consistently high standard.